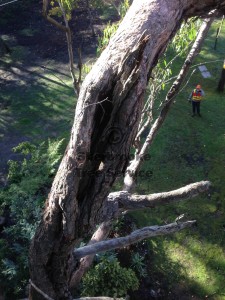 Check out the defect in these branches we were pruning over a lawn in Menzies Creek!
We provide a range of pruning services, from dead wooding and tip reduction through to full blown canopy thinning and uplifting.
On this particular Menzies Creek pruning job, we also cleared the overhanging limbs from the service wire.
Tree Pruning Menzies Creek